Our History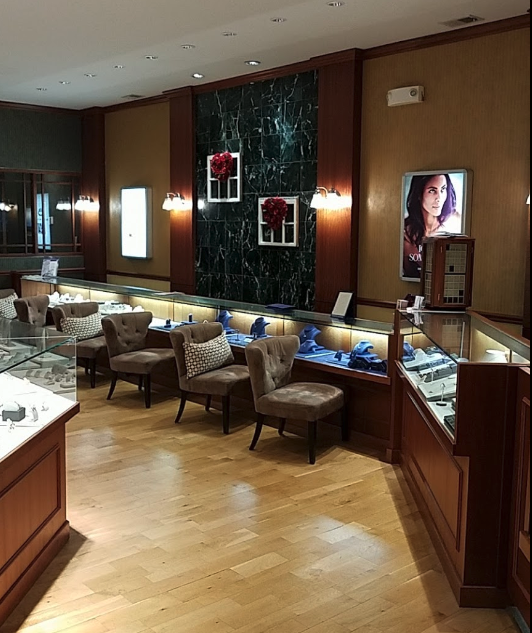 After searching the classified ads with hope to find a job so that he could make enough money to fill his gas tank, David Hartman accepted a part-time position with Melart Jewelers in 1987. Little did he know that employment  ad would begin to pave the path of his life and career.  As the years passed David's passion for the jewelry industry continued to grow.  He soon became a certified and skilled bench jeweler, with a strong desire to one day step foot into his very own jewelry store.
In 1994, David's dream of owning a jewelry store became reality.  Hartman Jewelers was founded in charming Old Town Warrenton. Celebrating 25 years in business, Hartman Jewelers has become entrusted as the premiere source of Diamond Engagement Rings, Fine Jewelry, Custom Design and Jewelry Repair Services.
David Hartman, as well as the staff of Hartman Jewelers take deep pride in providing excellent customer service as well as high quality products. The readers of Warrenton Lifestyle Magazine have voted Hartman Jewelers "The Best Jewelry Store" in Warrenton for 14 out of 14 consecutive years.  Hartman Jewelers looks forward to continuing to serve Warrenton and surrounding communities for many years to come.
Our Services
From our expert goldsmith to our highly trained staff, everyone at Hartman Jewelers is here to serve you.
Custom Design
Jewelry and Watch Repair
We Buy Diamonds
We buy Gold